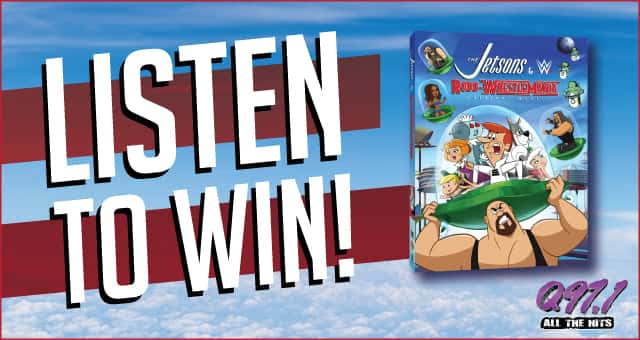 Q97.1 wants you to win the new animated film, The Jetsons and WWE: Robo-Wrestlemania on DVD!
Blast off to adventure in the new animated feature starring your favorite space-age family, the Jetsons, and superstars of the WWE! After having been discovered by George Jetson, Big Show aims to revive wrestling in the 22nd century. Will the cosmic tag team prevail and set this twisted time-warp straight? Find out with THE JETSONS & WWE: ROBO-WRESTLEMANIA – now available on DVD and Digital HD. 
Listen everyday to win, and find us on the streets for another way to get yours free!
From Q97.1!
To purchase online, go to http://a.co/fep8nwH