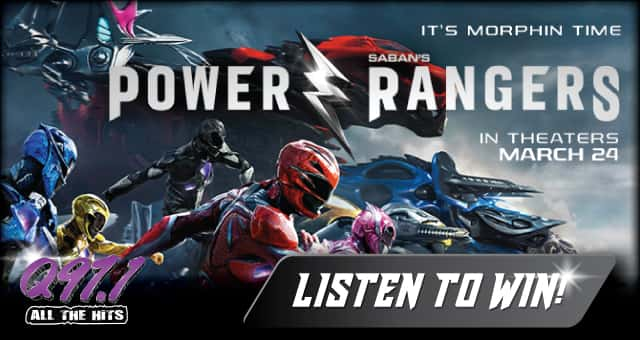 Q97.1 has your tickets to the Central California Premiere of Saban's Power Rangers movie, and you'll see it before anyone else!
High school outcasts stumble upon an old alien ship, where they acquire superpowers and are dubbed the Power Rangers. Learning that an old enemy of the previous generation has returned to exact vegenance, the group must harness their powers and use them to work together and save the world.
The Q97.1 Premiere goes down Wednesday, March 22nd at Edwards Theater at Riverpark!
Keep listening everyday to win FOUR free tickets from Q97.1! 
Or download two free tickets now using the link below.