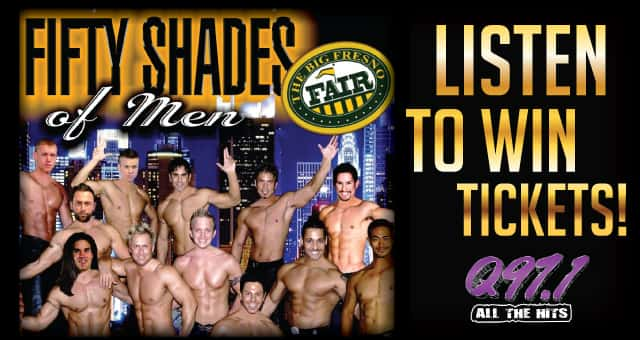 Q97.1 has your tickets to Fifty Shades of Men: The Show, Chippendales cast members! 
The show is hitting the Commerce Building at the Fresno Fairgrounds on Saturday, February 25th, 2017!
You'll see some of the hottest dancers in the world, breath-taking theatrics, spectacular costumes, choreography, and comedy.
Live and in your face!
You can buy your tickets online now or in-person at A U-Neek Boo-Teek in Fresno (4561 N. Blackstone Ave at Gettysburg).
Don't forget about the free meet-and-greet with the dancers at Bobby Salazar's in the Tower at 5:30pm.
And listen to the Greg & Dre Morning Show, Danny Salas during Your Afternoon Drive, and Dub's Night Show to win yours from Q97.1!
To buy tickets online and for more info, click here: http://www.bigfootticket.com/index.htm