What's Happening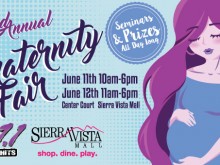 Q97.1 will be hosting Day 1 of the 2nd Annual Maternity Fair at ...Read more
Q97.1 Morning Show Poll
Loading
Who's the better NBA player at the moment: Lebron James or Steph Curry?
Thank you for voting.
You have already voted on this poll !
Please select an option !
Bella Thorne -- Curves On The Roadside (PHOTOS)

May 27, 2016

Bella Thorne put it all out there -- well, most of it ... during a photo shoot in Malibu. The 18-year-old Disney star posed with a compact car definitely not built to handle her kinda curves.

Yasiel Puig -- Finds Mini-Puig at Statue of Liberty (PHOTO)

May 27, 2016

Here's Yasiel Puig starting off his Memorial Day weekend at one of the most patriotic places in the country ... the Statue of Liberty ... where he ran into one of his littlest fans!  The Cuban-born Dodgers star was heading over to Liberty…

Gucci Mane -- I'm Free ... to Drop New Music!! (AUDIO)

May 27, 2016

Gucci Mane proved he was NOT joking about getting back in the rap game, by dropping a single less than 24 hours after his release from prison. Gucci released "First Day Out Tha Feds" on Friday, and it sounds like he hasn't lost a step when it…
Join Our VIP Club!

Live Traffic